Merv and his wife Pat have been married for 52 years and have lived in Effingham for 34 of those years.  Pat is a retired elementary school teacher.  They have one son, Matthew, who is married to Susan (Kapper) and two grandsons, Maxwell and Owen.  Merv received his Associates Degree from Lake Land Community College and his Bachelor of Science in Business from Eastern Illinois University.  Merv is a U.S. Army veteran.
In July, 2003, he retired from the Illinois State Police (ISP) at the rank of Lieutenant with more than 24 years of service.  During his career with the ISP, Merv served in several positions including Special Agent with the Division of Criminal Investigation, Inspector with the Inspection and Audits Bureau assigned to the Director's Office in Springfield, Commander of Patrol for a ten-county area, and Investigations Commander for a 31-county area.  Merv was also employed by Lake Land College where he taught criminal justice classes for nine years at the Kluthe Center in Effingham.
Merv is a life member of the Fraternal Order of Police and Illinois State Police Command Officers Association.  He is also a member of the Illinois State Police Retired Officers Association, American Legion Post 1922, and Centenary United Methodist Church.
Merv is a former Mayor of Effingham.  Prior to his election as Mayor, and following his retirement from the Illinois State Police, Merv was elected to and served one term as a Commissioner.  Since serving as Mayor, he has served four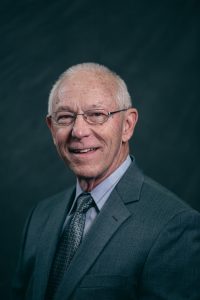 consecutive terms as Commissioner.