Parks
Effingham Park District
The Effingham Park District operates several well-equipped, multi-activity parks and facilities.  It provides recreational programs and activities that benefit the residents and visitors of the Effingham area community. The Park District also operates the Richard E. Workman Sports & Wellness Complex, which offers aquatic features, a gymnasium, and a fitness center.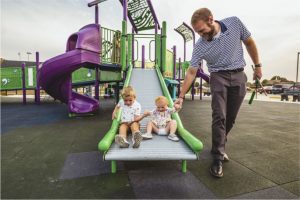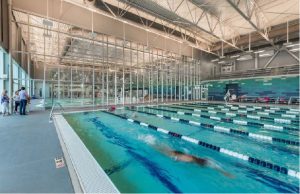 Bliss Park
201 W. Clark Avenue
Effingham, IL  62401
The City of Effingham operates one park, which is Bliss Park. This cozy, city block-sized park with a beautiful garden and a fountain is located just minutes off the interstates.  It features picnic tables, a pavilion, playground area, outdoor basketball courts, and mature trees in a vintage setting.  For more information, contact Jodi Thoele at 217-342-5300, extension 5305 or JThoele@EffinghamIL.com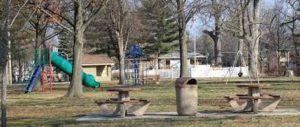 Effingham Area Recreation
TREC Recreation Trails
Outer Belt West
Effingham, IL 62401
(217) 342-5310
https://www.facebook.com/trectraileffingham/
DIRECTIONS:  -Take Exit 159 from I-57/I-70
-Go west on Fayette Avenue to Outer Belt West
-Turn north and go 1/3 mile on Outer Belt West to trailhead/parking lot
The TREC trail system is a public trail designed to create recreational opportunities. The trails provide a great place for visitors to exercise, whether it's riding bikes, roller blading, or walking.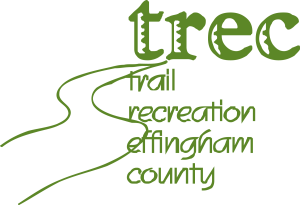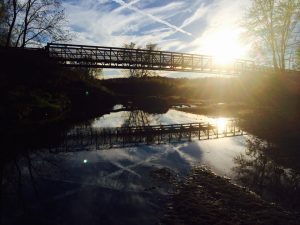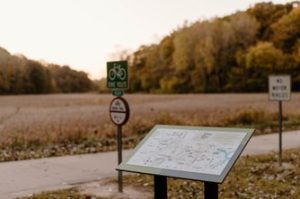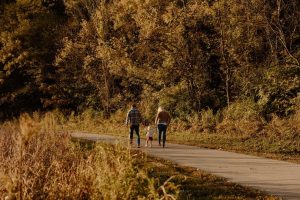 The Cross at the Crossroads
1900 Pike Avenue
Effingham, IL  62401
https://crossusa.org/
Soaring nearly 200 feet into the sky
Spanning 113 feet
Offering a visitors center to travelers
Inspiring 55,000+ people per day who are traveling via I-57/I-70
Effingham Performance Center 
325 Outer Belt West
Effingham, IL 62401
Phone: (217) 540-2788
https://www.the-epc.org/
You can enjoy big name entertainment in a fabulous venue while visiting Effingham.  Performers of all kinds are presented each season at the EPC!
Tuscan Hills Winery 
2200 Historic Hills Drive
Effingham, IL  62401
https://www.effinghamwinery.com/
Ballard Nature Center

5253 East U.S. Highway 40
Effingham, IL 62401
(618) 483-6856
https://www.ballardnaturecenter.org/
Ballard Nature Center is home to dozens of species of birds and wildlife. Natural prairie, wetlands, butterfly and hummingbird gardens, ponds and creeks offer an experience in nature that the entire family will remember!
Lake Sara
15482 Wildwood Drive
Effingham, Illinois 62401
http://www.effinghamwaterauthority.org/about
Lake Sara is a 640 acre recreational lake nestled into a wooded shoreline, encircled by a winding road.  It offers excellent fishing, scenic boating, camping, and fun food and drink amenities!
Lake Sara Campground
15482 Wildwood Dr
Effingham, Illinois 62401
https://www.facebook.com/campingillinois/about
Camp Lakewood
1217 W. Rickelman Ave
Effingham, Illinois 62401
http://www.camplakewoodcampground.com/
Cardinal Golf Course
15737 North Beach Road
Effingham, Illinois 62401
https://thenestatthecardin.wixsite.com/cardinalgolfcourse-1
Fore-Way Challenge Golf
16041 North 1000th Street
Effingham, Illinois 62401
https://www.forewaygolfcourse.com/