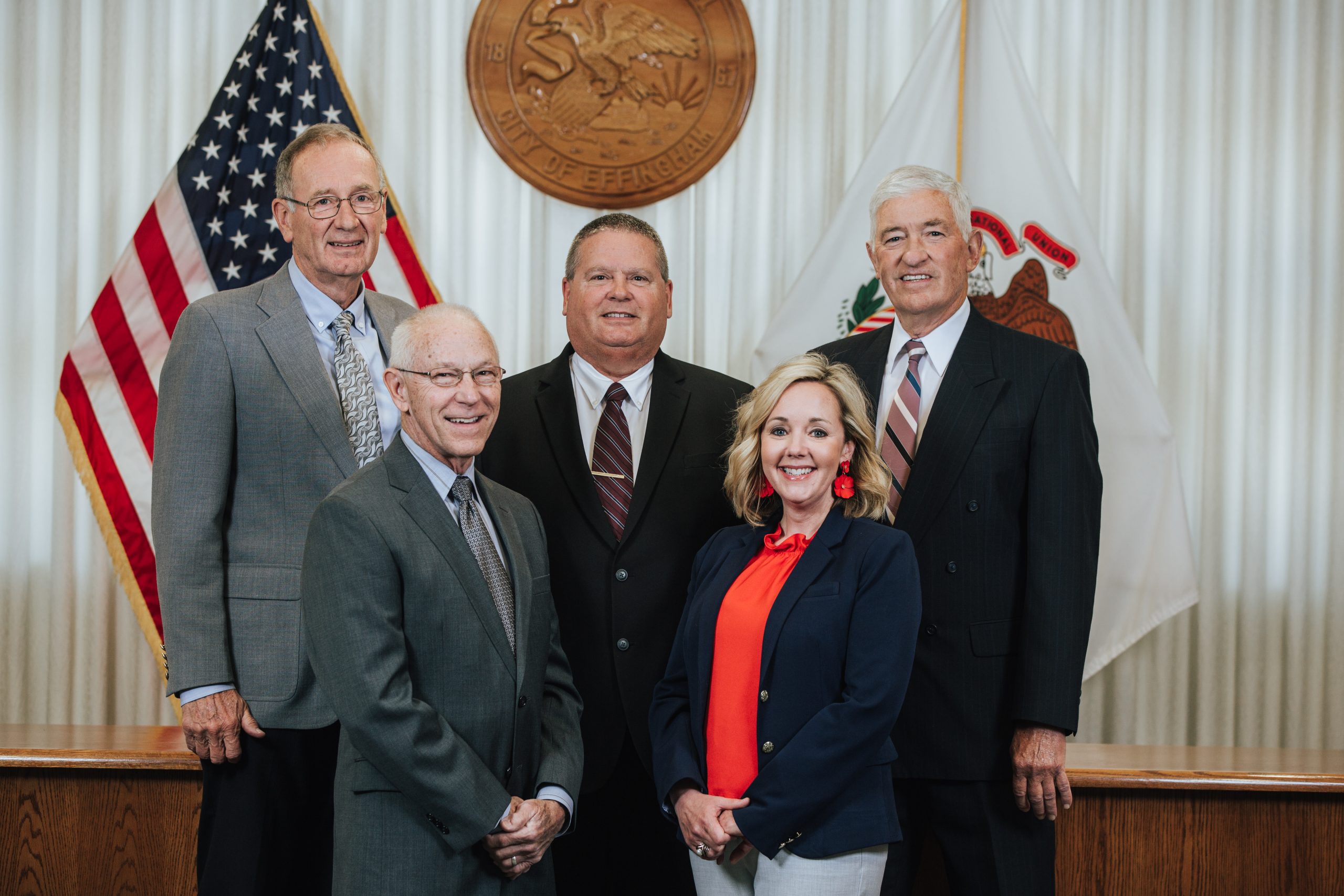 The City of Effingham is a non-home rule unit which has adopted a commission form of government. The City Council is comprised of four Commissioners and the Mayor, each elected at-large from within the municipality to four-year terms. The Mayor serves as the chief executive officer of the City, and presides over all meetings of the City Council. The City Council establishes city government policy through the legislation of ordinances and resolutions. Those ordinances and resolutions guide the City's administration and staff in carrying-out the policies of the City Council.
The City Council conducts regular meetings on the first and third Tuesday of each month at 5:00 p.m. in the council chamber of City Hall. Special meetings and public hearings are conducted as needed.  Announcements of all meetings and hearings are posted on the City's website and in City Hall.
We invite you to contact us with your thoughts on our community and ideas of how we can make Effingham an even greater place to live, visit, and to conduct business and industry!