For emergencies
If this is an emergency
Call 911 if you can
Send a text message to 911

You can text if:

You are deaf or have a hearing impairment
You are in danger and cannot speak on the phone
Don't hang up or disconnect the call until the telecommunicator gets all the needed information and tells you it is okay to hang up.
If this is not an emergency but you need immediate assistance, please call the non-emergency line at 217-347-0774.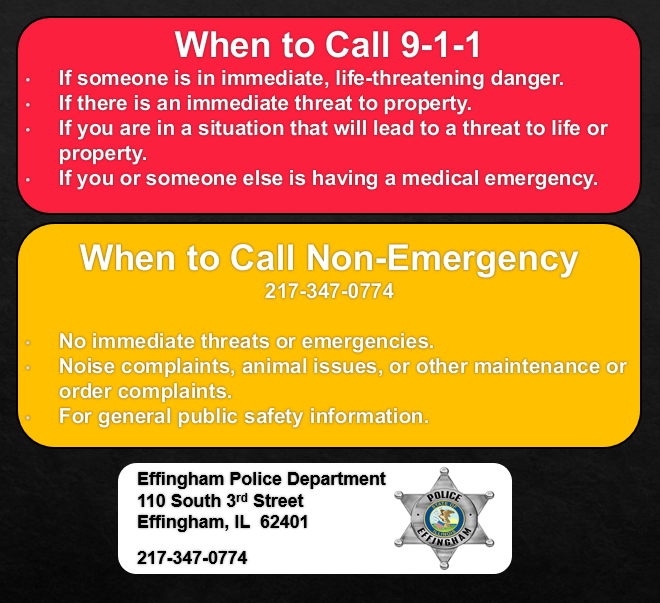 Before you start
To report a non-emergency incident to Effingham City Police, please have the following information available if possible:
Your name
A phone number where you can be reached
Location where the incident occurred
Date and time of the incident
Details of what happened
Information for other persons involved, if known
What to do
Report a non-emergency incident:
In person at the Effingham Police Department, 110 S. 3rd Street, Effingham, IL 62401
Call 217-347-0774 to speak to a police officer or have an officer respond to your location or residence in Effingham
What's next
The information you gave to dispatch will be relayed to a patrol officer, who will then make contact with you in person or by phone.  After speaking to you, the officer will let you know what the police will do next, and provide you with instructions or resources.